Fully Custom Designed VIP Mailer for The Venetian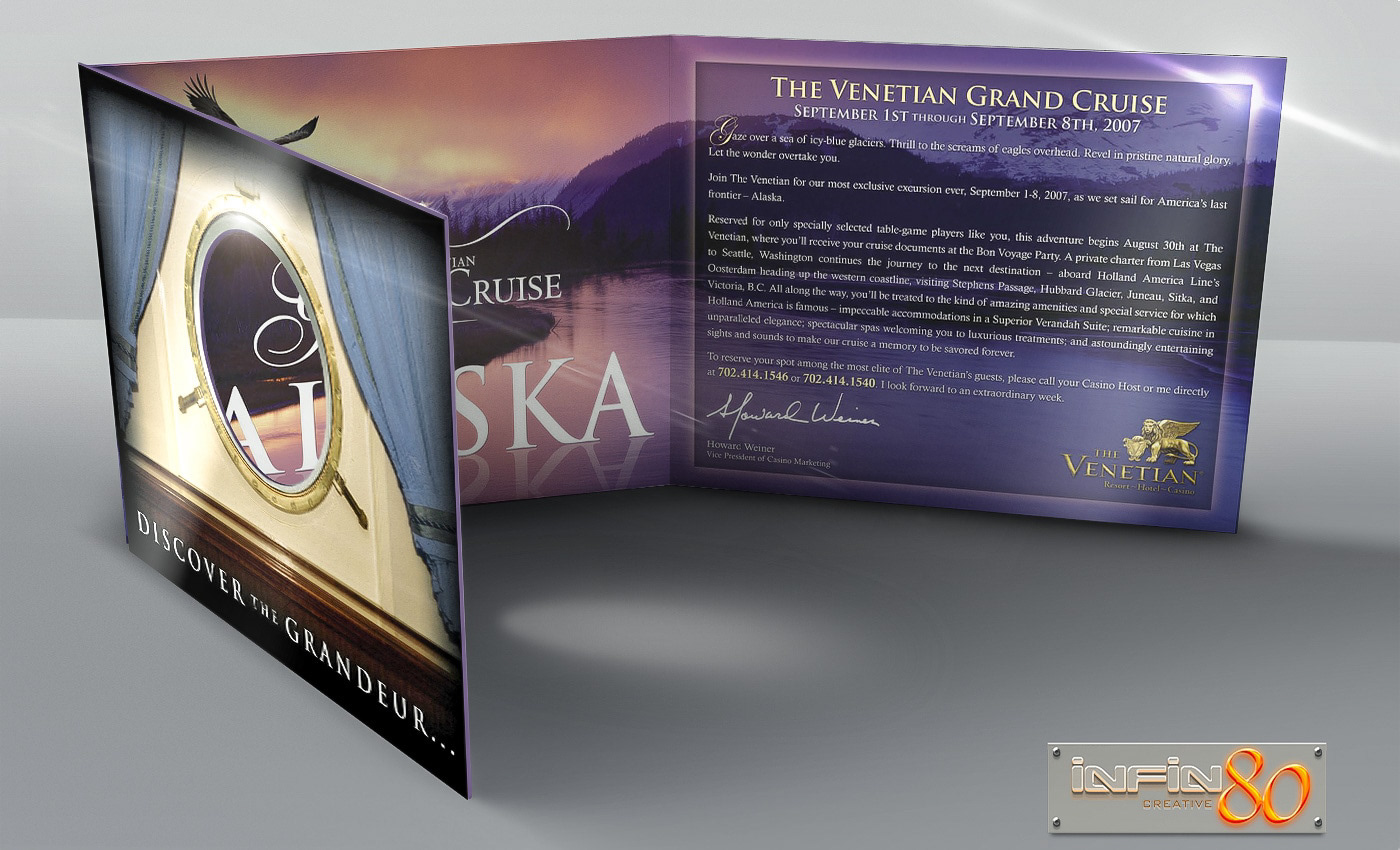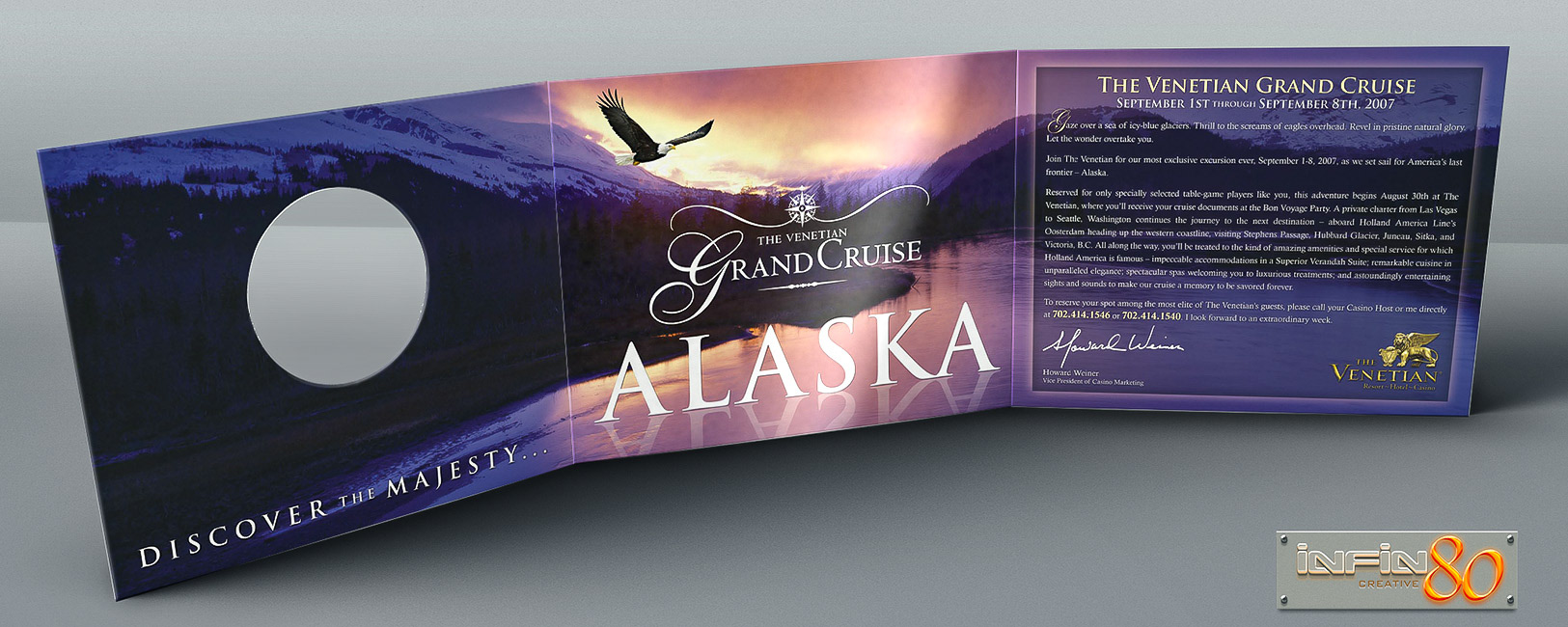 Tri-fold custom die-cut invitation designed for VIP members to attend a complimentary getaway courtesy of 

The Venetian Casino, Hotel & Resort

in Las Vegas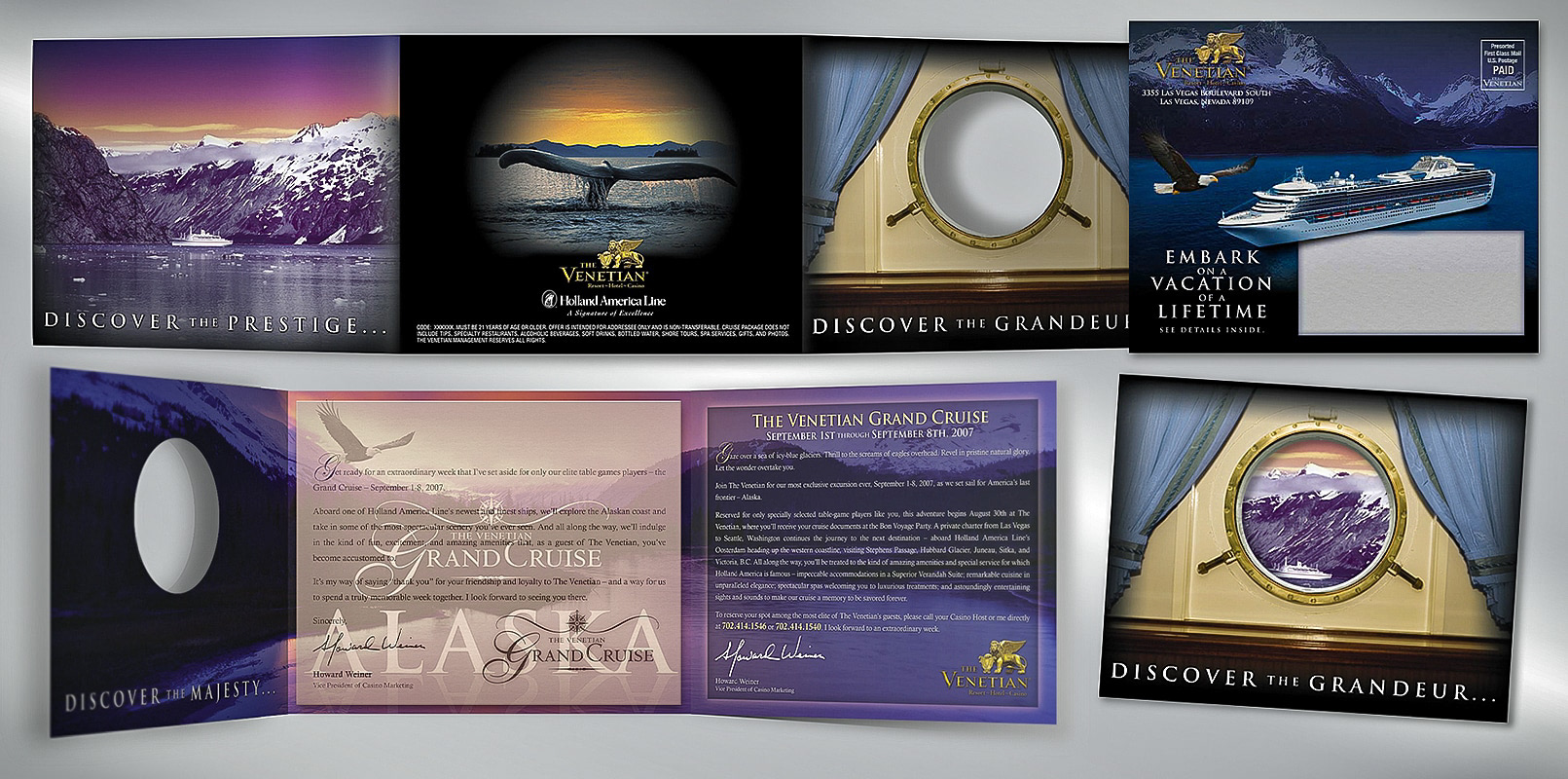 Custom, die-cut invitation 4 color over 4 color print mailer design with spot UV gloss, embossing, full-bleed 4/C converted envelope and a vellum insert designed and created strictly for the "big whales" who are deemed the upper echelon casino patrons at 

The Venetian Casino, Hotel & Resort

.
Venetian Grand Cruise members are at the top of their hosts valuable player's list and are invited to attend FREE events all year round. This giveaway included an Alaskan Cruise trip for approx. 10 days and includes VIP treatment as they are certainly accustomed to. 
Embossing was created as a 6th plate in Photoshop and was used around the porthole and on the Venetian Casino logo as shown below. Die-cutting the window of the porthole that lined up to show the cruise ship when folded. 
Hi-gloss paper material and gold metallic ink popped off the page against the additional hit of black the printer applied during printing.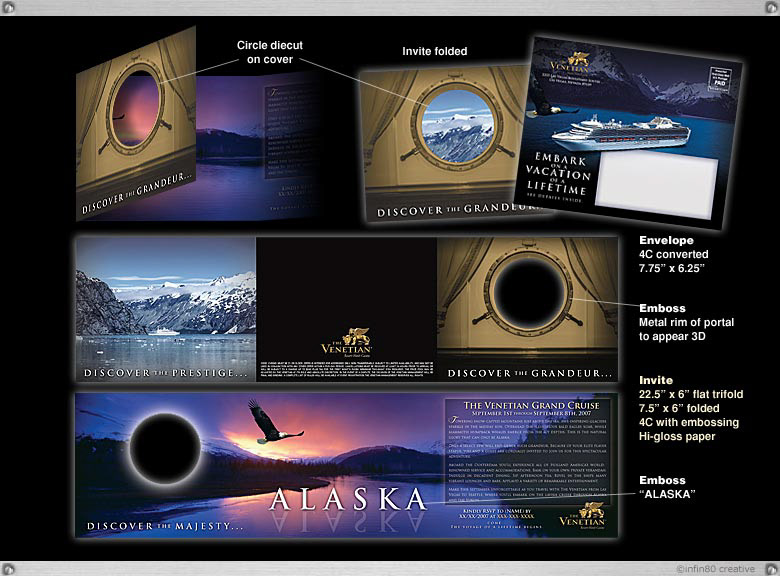 Burnout is a serious issue amongst those that out-perform their peers, for you see, the better / more clever your design concepts and submissions are, the more likely your work is to be chosen by the client(s). And if your concept is chosen? You win the opportunity to layout, rebuild, design and create the finalized high-resolution, print-ready version! Oh, and 'no.' You don't get to pass off your (already full) workload handling your own client(s). No, no. This is to be done IN ADDITION TO that work. Well, that's what you get for being great at what you do. 
But, at the end of the day/week/month, what you wind up with is a vast variety of classy printed portfolio samples that becomes quite impressive over time, to say the least. The reason I steered this discussion on this tangent is to offer a bit of background info for this particular project...a submission I created extremely rapidly but was excited to win as 6/C die-cut, gold foil printed portfolio samples do not come along often enough.