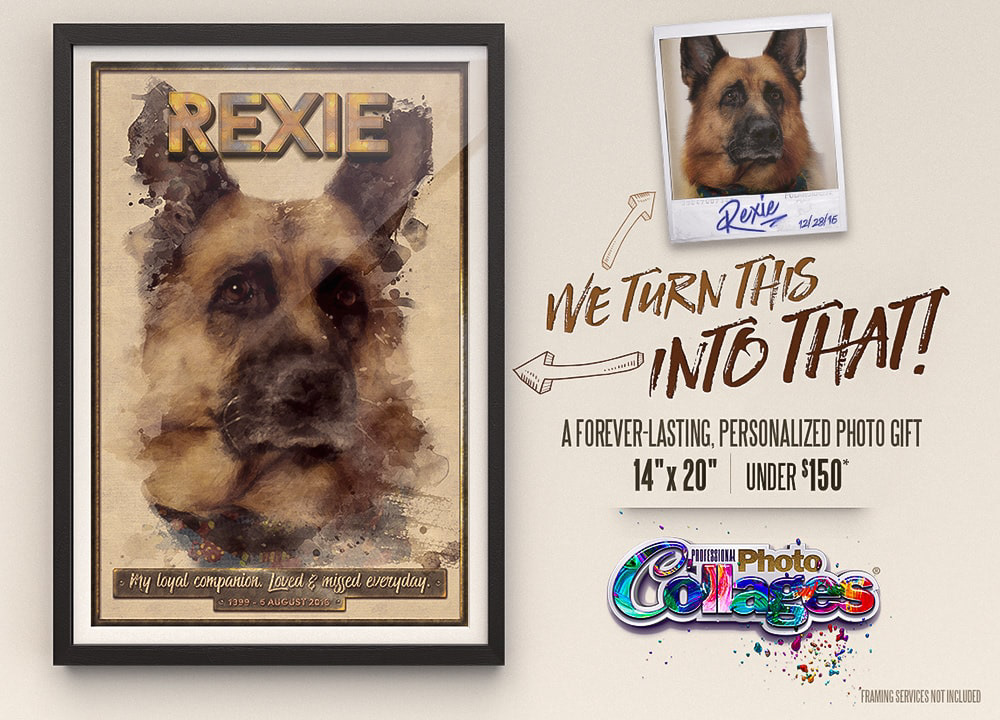 Pet Memorial Poster Print:
Printed on
photorealistic
matte material. Faux background effect simulating realistic worn canvas. The difference is in the details. The background textures we design and use are categorized as super or hyper-realism. This is because we avoid using patterns and instead create digital artwork as life-like as possible. Same goes for the artistic brush strokes, splatters or grunge effects.
If you'd like to have the artwork printed on actual canvas, we can do that too! It is significantly more expensive (approx 5 times more) and also is unpredictable as far as the clarity of the print. We recommend and refer our clients to consider the faux canvas, but the decision is left up to you.
My loyal companion. Loved and missed
everyday
. 1999 - 5 August 2015