It's MUCH more difficult to brand yourself 
I know I'm speaking for every graphic designer when I say, "designing a logo/brand for yourself is TOUGH!"
Depending on how you are wired, the self branding project is either an exercise in patience or anxiety. Sometimes it varies day to day. Sometimes it's both at the same time!
Either way, it's a right of passage for each and every one of us. I can tell you from much experience, to relish those first few days when creativity is flowing through your body, keeping yourself glued to the screen as the hours fly by. Then days. Then weeks (sometimes).  
Us talented designers *wink* really never stop working, diligently updating, continually tweaking to stay current. No other project is as difficult or rewarding.
Creating and maintaining a fresh logo and stylish brand [your corporate identity] to market yourself is as challenging as it is exciting.​​​​​​​​
Brand Cannon

...a design and marketing business developed with a partner many years ago. But, hopefully, you'll find it as interesting as I do and not something I should be ashamed of showcasing.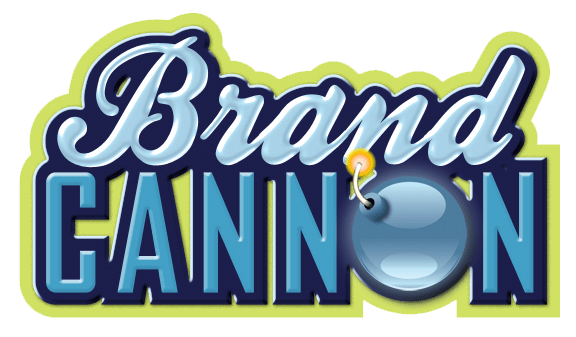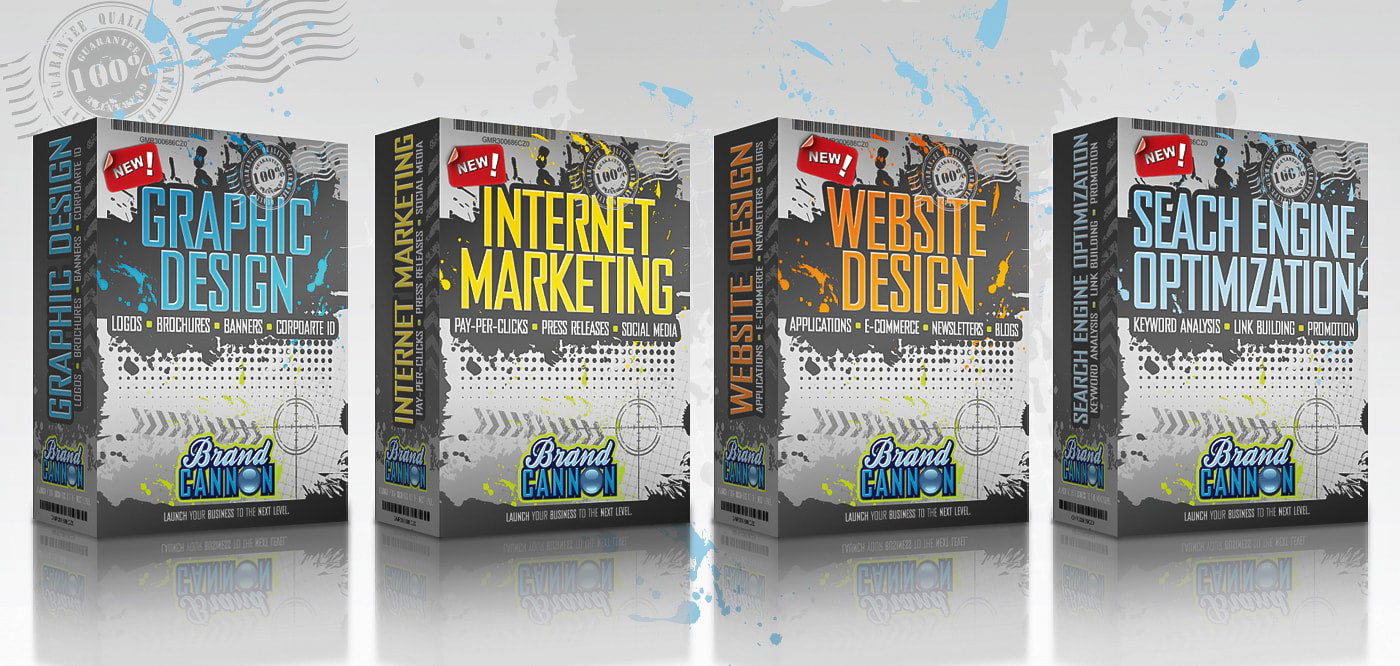 Strategizing with my partner, we whipped up this branding and marketing company. Along with the logo design, we strategized our brand image and mission statement...
Develop or expand your brand with a logo, website and internet marketing campaign. Brand Cannon, an experienced and effective Las Vegas business consulting firm specializing in web design, corporate identities and creative marketing services.
Still a solid mission statement that I proudly stand by.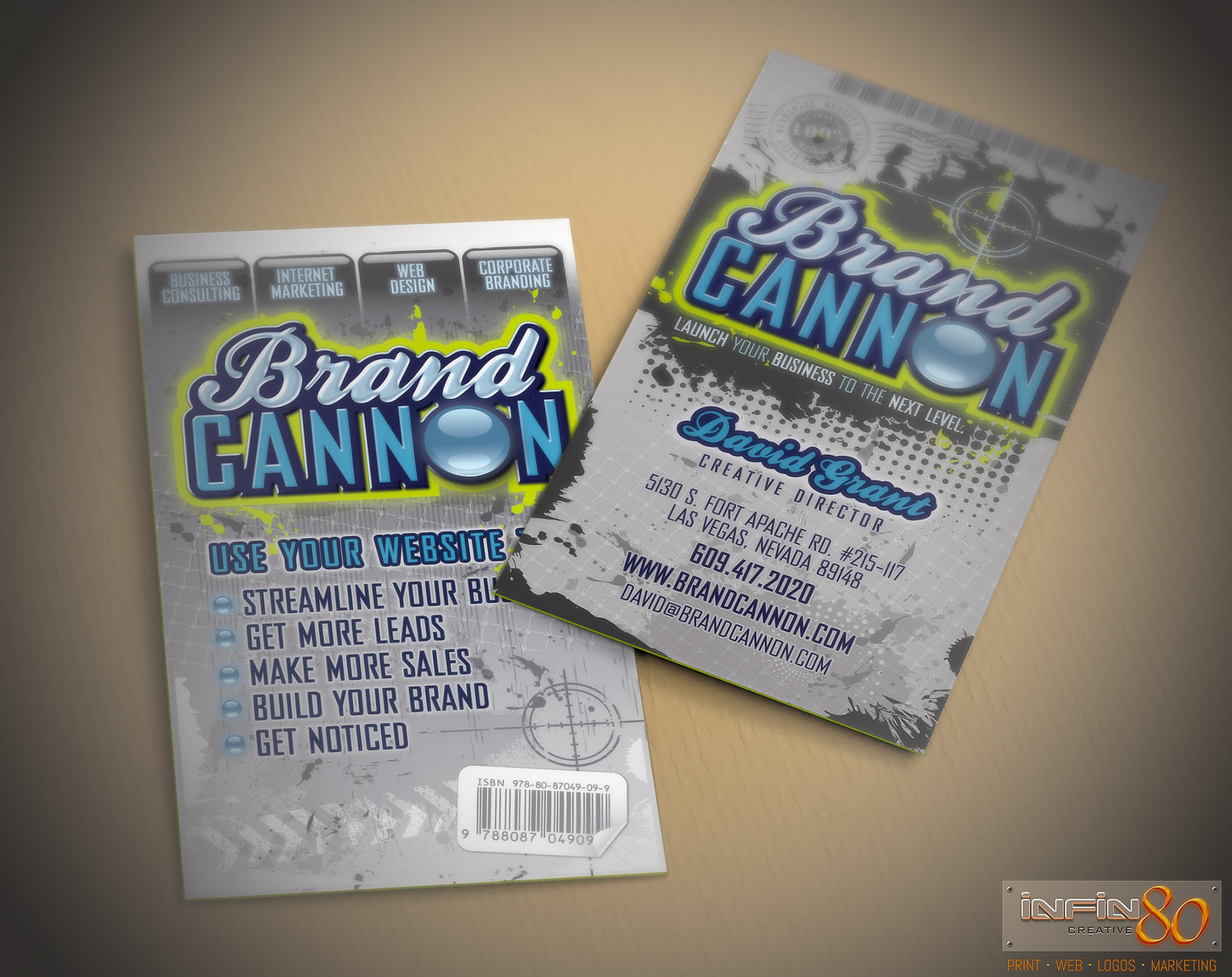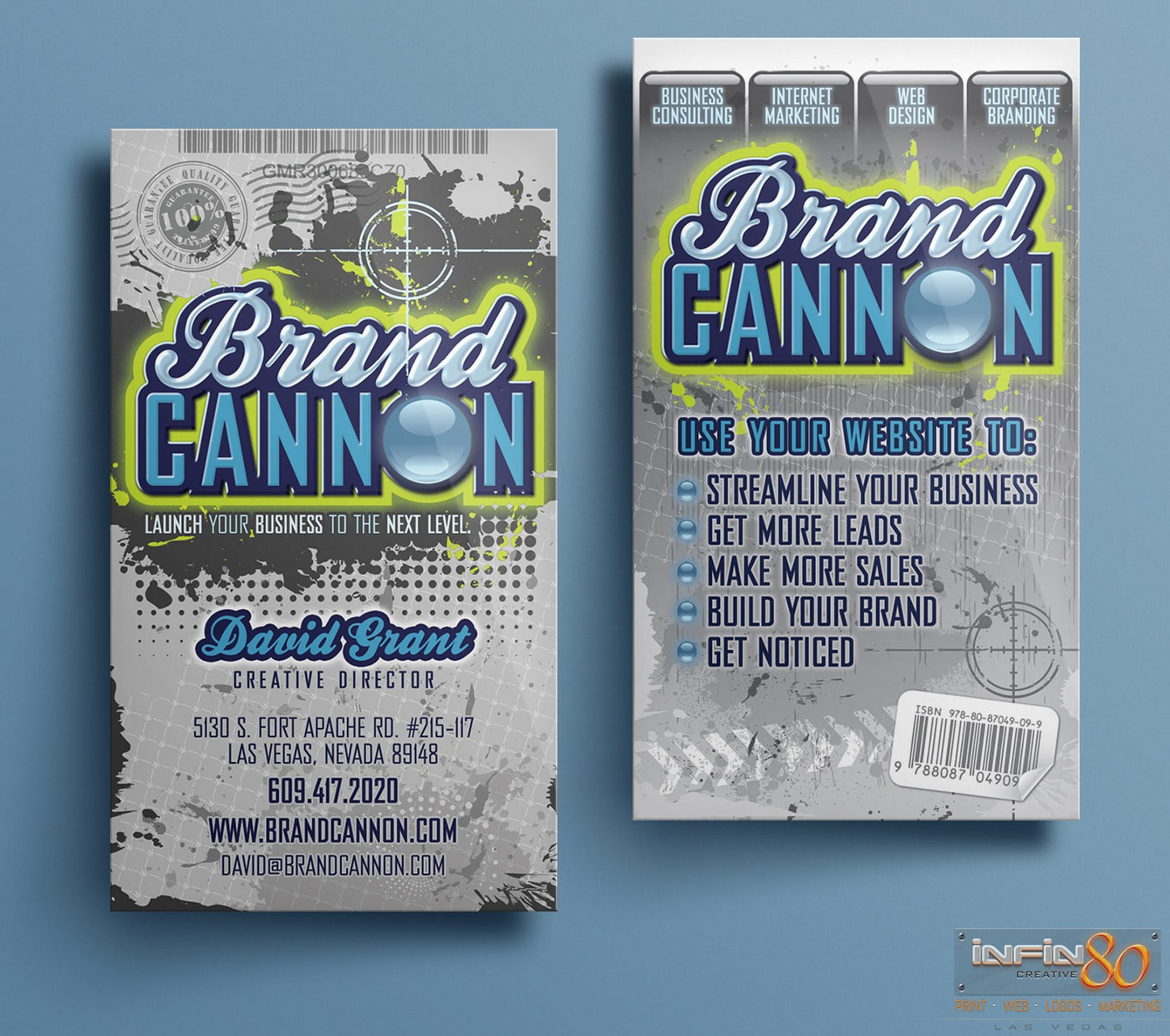 Creative marketing agencies who design clever ad campaigns for local businesses and large corporations. This corporate identity package showcases a super custom design that suits this business perfectly. Check out the letterhead, stationary, envelope and double-sided business cards all printed on thick, 18pt fiber-based textured matte paper stock.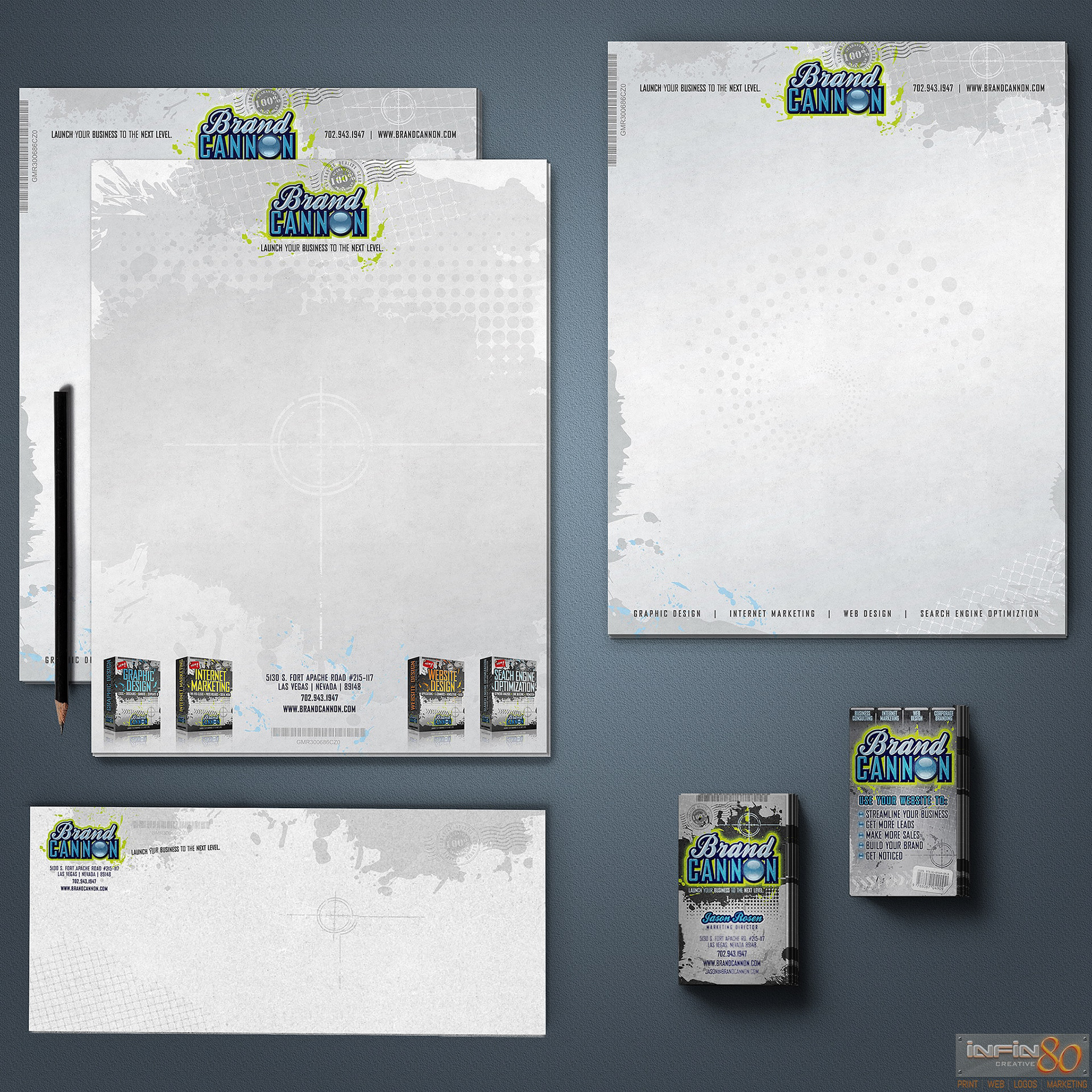 As we say goodbye to Brand Canon, we are drawn in by this infinite source of creativity...

With open arms, we welcome you to
infin80 creative® | Web & Graphic Design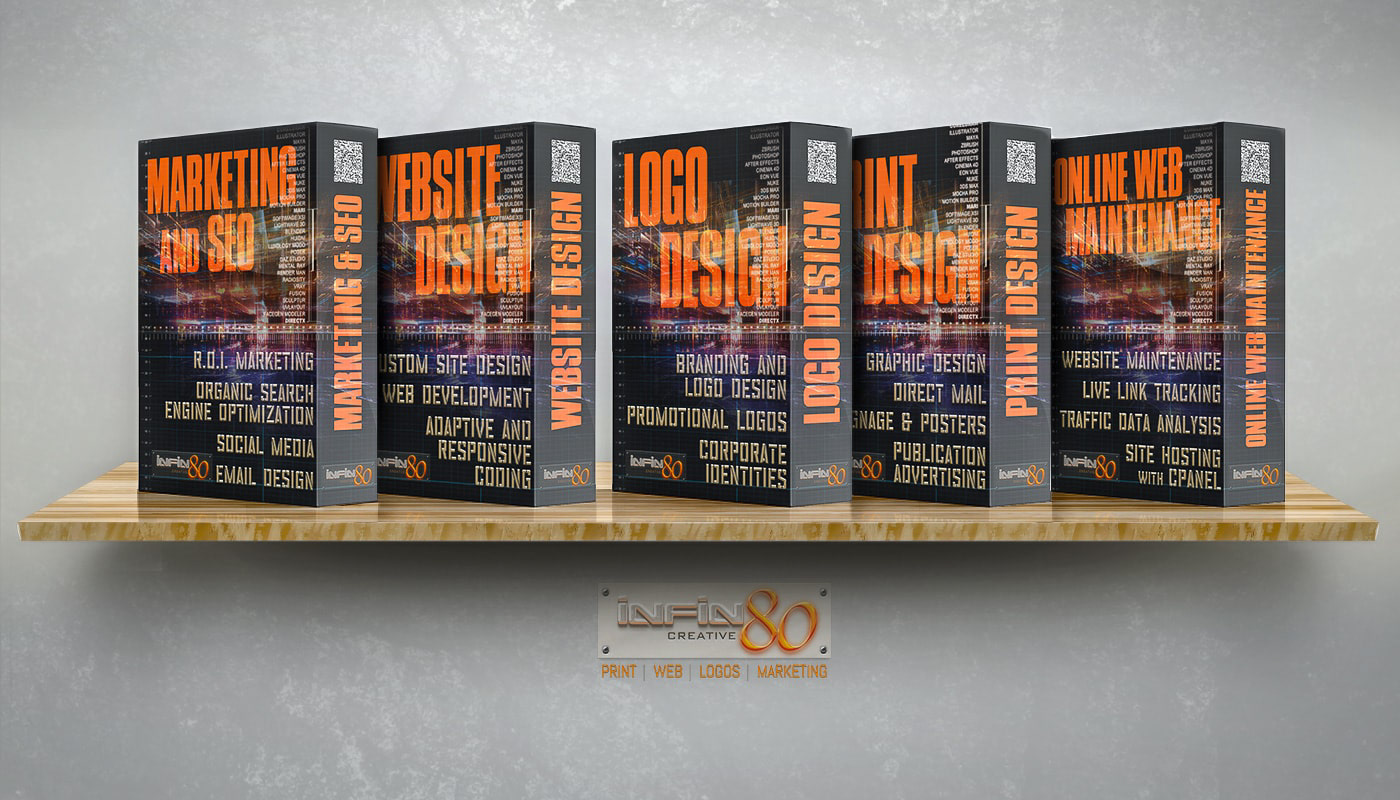 Hey, wait. Did you notice a resemblance or are my eyes closed?
I apologize for the lack of organization and scattered background information. The plan is to place all of the necessary pieces and then return to mold all of this into an intriguing, chronological story.
So, what's all this
infin80 creative® | Web & Graphic Design
 doing here? This is my current freelance business! With well over a decade of creating successful marketing campaigns for small and large businesses alike, with satisfied clients in nearly every industry and field of work.
infin80 creative® | Web & Graphic Design

 has decades of experience taking businesses of all kinds to the next level.  Whether starting a new business or growing an existing one, infin80 creative will help you identify the choices available for growth and the cost-savings opportunities. 
infin80 creative® | Web & Graphic Design

 use R.O.I.. (return on investment) as our guide to know precisely what works (and what does not) as proven, demonstrable success. The data we collect is shared with you so you are just as informed as we are, thus strengthening our relationship and making communication easier. 
This workflow system saves us time and reduces "unforced errors"  which means lower costs on your end. And, if warranted, we develop business automation processes that will weed out any undesired info and concentrate more specifically on the data most important to your business as well as possibly reducing future costs or rates.